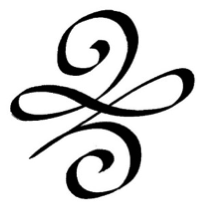 A Fresh Start can be defined as an opportunity to start over without prejudice; a clean slate, a chance, a new opportunity.
Where are you on your life journey? Are you tired of the same day-to-day routine and you want something new? Do you need a vacation to clear your mind? Or have you found yourself in a place where you are forced to start over?
My fresh start was not exactly where I had planned it to happen in my life. That shouldn't sound foreign because you know you have a plan for your life too AND we all know what God does with our plans. My ideal fresh start was going to be when our kids moved onto college, my husband and I would find a place at the beach and just listen to the ocean. Can't you hear it now? It's so relaxing to listen to the waves. Unfortunately, my fresh start was forced. When my husband died unexpectedly, I found myself with a lot to sort through. And on a day when I felt like going through some of his things to decide what to do with them, it seemed that everything I touched didn't work – the lawnmower, the chainsaw, pressure washer and on and on. I already didn't like what I was doing. I didn't even want to be thinking about what I was doing. We had a life together and it was supposed to last longer than it did. But this seemed to be where I landed and I was going to have to figure out my new normal. Fortunately, I have two brothers and a sister and I serve a God – an AMAZING God – who can do "immeasurably more." Read Ephesians 3:20-21.
So wherever you are and whatever the reason might be for your Fresh Start, my prayer for you is that you are walking through this journey with Christ at your side. There is no other way and besides, the blessings He has for you are on the other side.
The Bible has a lot to say about new beginnings and about starting over.
"Forget the former things; do not dwell on the past. See, I am doing a new thing!" (Isaiah 43:18).
What does this mean exactly? What do you think this verse is telling us? Well, in 2 simple words: TRUST HIM
Of course it's much easier to write the words "TRUST HIM" than it is to actually do it. It's much easier to write and read the scripture in Isaiah, but to actually try to forget the past – WOW is that ever hard. It's hard to forget. It's hard to trust. But with Christ at your side, you can walk through whatever comes your way.
Jeremiah 29:11 says, "For I know the plans I have for you declares the Lord, plans to prosper you and not to harm you, plans to give you hope and a future." He made plans for your life long before He created you and sometimes just sometimes those plans include challenges, hurdles, loss of a job, loss of a loved one or just a plain 'ole bad day – step back from any one of these and recognize as hard as any of them can and will be, they are experiences in preparation for the plans God has for your future. He didn't tell us it would be an easy road, He just said to TRUST HIM.
Your Fresh Start could be getting up tomorrow with a better attitude – having a good cry and then putting one foot in front of the other to move forward – finding a safe person to talk with – saying I'm sorry to someone you hurt and asking God for forgiveness. It could be anyone of those things and more.
Paul wrote in Philippians 3:13-14 "No dear brothers and sisters, I have not achieved it, but I focus on this one thing: Forgetting the past, and looking forward to what lies ahead, I press on to reach the end of the race and receive the heavenly prize for which God, through Christ Jesus is calling us."
A Fresh Start is LEANING IN to God's will and letting him do battle for you.
Find SIGNIFICANCE. Be an INSPIRATION. Just don't give up.

Melissa Todd, CHM Contributor and Speaker