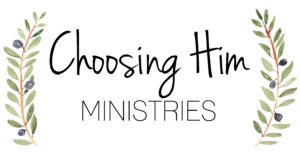 Choose for yourselves this day whom you will serve…
Joshua 24:15

Mission Statement
To serve women in a way that brings God's Truth into their everyday lives.
Vision Statement
Equipping women by bringing hope and encouragement through the Word of God, compelling them to share with others how God has impacted their lives.
About our Founder/Director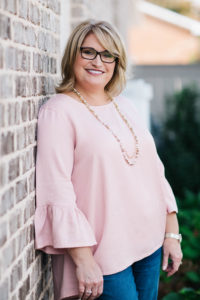 Tecia Farmer Janes is an author, speaker, and teacher who helps everyday women find joy in building their faith. She lives in Newnan, Georgia with her husband and two children. Tecia received a degree in Christian Ministry from Point University, which helped to flame her desire to encourage women to study God's word for themselves. She is passionate about connecting our lives with the people of the Bible and teaching others how to pursue a personal and contagious faith.  Tecia is also a published author, check out her book CHOICES: The Crossroads of Yesterday, Today and Tomorrow!
Choosing Him Ministries came out of her love for the Lord and her passion to connect women with Jesus, His Word, and each other.  Choosing Him is three-fold focusing on special events, speaking engagements, and a writing ministry.  Our special events include our monthly gathering called The Vineyard – A Night of Worship.  Each month women attending The Vineyard will participate in a time of worship, hear a testimony, and hear a message pertaining to our monthly theme.  Our speaking engagements have included local women's ministry groups, special events, and women's retreats.  Our writing ministry includes writing curriculum, encouraging and spotlighting Christian women bloggers on our website, and putting on writing workshops for those interested in writing, whether it be a simple blog post, curriculum/Bible studies, or publishing their own book.