John 14:27 (NIV) "Peace I leave with you; my peace I give you. I do not give to you as the world gives. Do not let your hearts be troubled and do not be afraid."
Have you ever heard words that make your heart jump into your throat? Have you ever gotten news that is so unbelievable that you pick up the phone and start calling everyone you can to find out the truth? Have you ever been blind sided with something so undeserved that you start asking, why me?
The text message, "I've just been fired," popped up on my phone. I knew it was my husband before I saw his name on the screen. I sat there at my desk, my heart jumping into my throat as I fumbled to call him. There was no answer, and it went to voice mail. Before I could finish leaving my message, he texted me back and said he couldn't talk, and he'd see me at home later.
I immediately called a few of his co-workers who had not heard the news. Then I called my supervisor who understood I needed to leave the office and go home to be with my husband. That was in August of 2011. The next three days were the most difficult in our marriage. Fear led to deep depression and anxiety for my husband and I had no idea what to do.
I love the song Fear Is a Liar, by Zach Williams.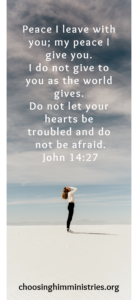 When he told you, you're not good enough
When he told you, you're not right
When he told you, you're not strong enough
To put up a good fight.
When he told you, you're not worthy
When he told you, you're not loved
When he told you, you're not beautiful
That you'll never be enough.
Fear, he is a liar.
He will take your breath
Stop you in your steps.
Fear, he is a liar.He will rob your rest
Steal your happiness.
Cast your fear, into the fire.
'Cause fear he is a liar.
Let Your fire fall, and cast out all my fears
Let Your fire fall, your love is all I feel.
Sometimes God puts us in places, and we cannot understand what is happening. John 16:33 (NIV) says, "I have told you these things, so that in me you may have peace.In this world you will have trouble. But take heart! I have overcome the world."
What happened between then and now, is a very long story. The company did hire him back, just so you know, but the important thing is God opened our eyes and ears to Him. He changed not only my husband's life, but He changed mine as well. We became active members of our church and began to humbly serve. We are both in ministry now and are in love with our Savior.
We learned about fear and the deceiver, who, by the way, is a liar. We stand on God's promises that He is the one who brings us peace. He gives us the power to overcome fear. We can use the armor that He has freely provided to us in Ephesians 6:10-19.
As I write this on Monday; last Friday my husband got the word that he was "again" being let go at work. They hope to bring him back to employment when the company starts to recover from the revenue losses they are currently encountering.
Today—unlike August of 2011—he is calm. We are at peace. We are overcomers because we are children of the One who overcame the world. We know where our help comes from. Our help comes from the Lord.
Reread John 14:27 (NIV). Do you experience that peace?
I'll leave you with those great words written by John as Jesus was speaking to his disciples concerning the coming of the Holy Spirit. May the peace that God gives us through the Holy Spirit be upon you. May your hearts be free from trouble. May you not be afraid. I pray you trust in the promises of the Holy Spirit.
Blessings y'all!!!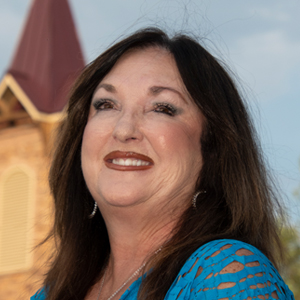 Annette Burrell
CHM Contributor