During the month of July, we often step back and evaluate our freedoms. We take stock of the sacrifices that were made in order to provide us with such amazing rights. As a country, this is often a time to evaluate what we believe, what we stand for, and what rights we are willing to fight

hard for. Afterall, our rights were established upon the backs of brave men who fought and died for our country. Our forefathers sacrificed security, family and life to procure our freedoms that we, as a culture, are very passionate about. I have my own beliefs and I feel just as passionate about them as anyone else. I read things on social media that infuriate me, break my heart, and baffle me as a mother and a Christian.
But there is something I keep coming back to.
 "Teacher, which is the greatest commandment in the Law? Jesus replied: 'Love the Lord your God with all your heart and with all your soul and with all your mind. This is the first and greatest commandment. And the second is like it: Love your neighbor as yourself. All the Law and the Prophets hang on these two commandments." Matthew 22:36-40
Love your neighbor as yourself.
It is such a simple, yet powerful statement. And we often forget it in our social media driven world. We sit behind our computers and lash out at those who think differently than us. We forget that Jesus was relational in his teachings and disciplines. He established trust before exposing sin. He loves His children enough to tenderly discipline us. We, as His children, are commanded to love those around us. Can we have hard conversations and express our beliefs? Of course! But we must do it in love and we must do it relationally.
My best rule of thumb is Corinthians 13:4-7.
"Love is patient, love is kind. It does not envy, it does not boast, it is not proud. 
It does not dishonor others, it is not self-seeking, it is not easily angered, it keeps no record of wrongs.  Love does not delight in evil but rejoices with the truth. 
It always protects, always trusts, always hopes, always perseveres."

If I can filter my words through that verse and they still stand, then they can be said. NOW…do I succeed at this all the time. HECK NO! I fail daily! But I try. I strive to be kind. I strive to love those around me. I choose the freedom in loving those around me. It frees your heart from the turmoil that judgment and condemnation of others builds. It frees your mind to see the good in people and love them where they are at, instead of loving them conditionally. It frees your soul to follow Jesus's commandment: Love those around us.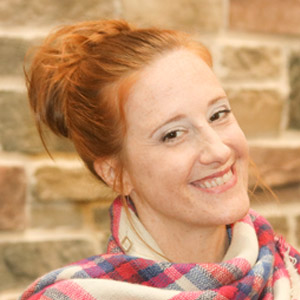 Andra Pape
CHM Contributor