New beginnings are often scary. The unknown stirs up anxiety and fear as we travel a path that's unfamiliar. What if we stumble in the darkness along this new road being carved out for us? Fear, the biggest culprit next to Satan, often cripples us from starting something new. Before we even begin, we bombard ourselves with questions like; What if I fail? Do I have what it takes? Will I be consistent? Discouragement sets in, and before we know it, we don't start a thing.
The beginning of the year is a time where many of us start something new; whether it be a diet or eating healthy, prioritizing our spiritual growth, starting a new job or business, going back to school, or dusting off that dream we put on the shelf until the time is just right. We make up our mind, even come up with plans but nothing gets done, or at least not consistently, not because it was out of reach, but could it be because we are secretly petrified of new beginnings.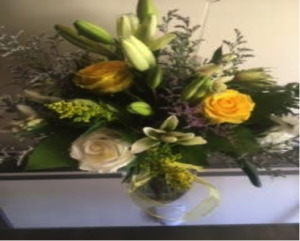 I've tried my hand at many things in the past, but it wasn't until I honed in on what I was passionate about, and then applied that to my spiritual gifts, that anything I did actually stuck. Because of my many failures in starting something new, I learned to pray before I plan, because when I don't, the endeavor, no matter how noble it may be, is usually unsuccessful. So now when making plans I meditate on one of my favorite scriptures; Except the Lord build the house, they labor in vain that build it Psalms 127:1. What good is it for me to plan without consulting the One who made heaven and earth! Does He not know all things? As such, I look at the new year as a time to ask this simple question, Lord, what would you have me to do for your glory? And instead of planning, I wait for the voice of the One who knows best.
Although the month of January symbolizes new starts for many, I am reminded that I don't have to wait until a certain time of the year to start anew because of this simple truth noted in Lamentations 3:22-23 "The steadfast love of the Lord never ceases, His mercies never come to an end; they are new every morning. Great is your faithfulness". What a gift to know I can start over right this very minute. Knowing this takes the pressure off of me to get everything just right.
So, although another year has come to a close, and a new year is upon us, we can rejoice in the fact that we can start afresh, let go of the past, and change our perspective from fearing the unknown to courageously embracing it; holding tightly to this precious truth, Behold, I am doing a new thing; now it springs forth, do you not perceive it? I am making a way in the wilderness and streams in the wasteland Isaiah 43-19.
Every day, because of Gods amazing grace, we have the chance to begin New Things.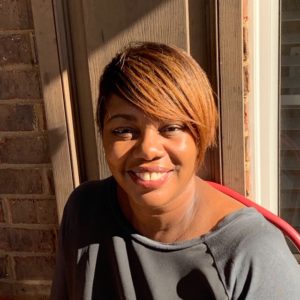 Angela Scott
CHM Contributor