We are all a work in progress. There is never an area in our lives where we are ever truly "completed". We strive for better everyday. We strive for a better attitude, better relationships, better control of our tongue, better health, better finances, and the list goes on. We are always striving to be better.
As I've matured in Christ, I've realized that many of the things I thought would make my life better actually complicated it, and in some cases strained it. You guessed it, a better house, better car, better education, all came with more debt. But what if we find our better in nothing else but Christ? Our lives would be much simpler wouldn't they?
The Holy Spirt has lovingly revealed several areas in my life that needed attention. The last three years I've done a lot of work to overcome those areas needing improvement. One area that has proved itself to be harder to conform to than the others is my continuing to walk in my anointing regardless of the situation. To do this, I must display a higher level of self-control than I have ever aspired to, and because I had lived a life of being emotionally lead for so long, this was a hard obstacle to overcome. Until I realized in reading Isaiah 10:27, that the anointing breaks yokes!
"As for you, the anointing (the special gift, the preparation) which you received from Him remains (permanently) in you, and you have no need for anyone to teach you. But just as His anointing teaches you (giving you insight through the presence of the Holy Spirt) about all things, and is true and is not a lie, and just as His anointing has taught you, you must remain in Him (being rooted in Him, knit to Him)."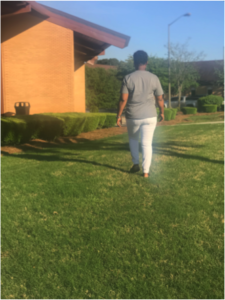 1 John 2:27 AMP
When I'm walking in my anointing-which is what empowers me to do things supernaturally, activities that normally would be difficult to perform come easy, simply because I am not the one doing it. God is working in and through me. Walking in my anointing also helps me overcome everyday issues. So regardless if I'm offended, instead of responding in the flesh, I stay in my anointing because "a soft gentle answer turns away wrath", (Proverbs 15:1). If I'm disappointed I don't wallow in discontent, I stay in my anointing and "consider it all joy", (James 1:2). If I have a task that seems too difficult for me to do, I ask God to help me do it in my anointing, because "I can do all things through Christ who strengthens me", (Philippians 4:13). The Holy Spirit works within me giving me the power to do whatever I need to do at that moment.
It's funny how God will change the desires of our heart. As long as I can remember my dream was always to be a singer; but life, kids, my career and many other things got in the way. As I got older and the window of opportunity (in man's eyes) started to close, I grieved that dream and settled for the life I had made. What's amazing about that is that all the time I thought I was giving up on my dream, the only gift I thought I had been given, but then I realized that there was so much more to me that could only be accessed by tapping into my anointing.
The closer my relationship became with God, and the more I studied His word; the more I followed His precepts; the more He began to reveal His plans for my life. So many things that I would not have fathomed. Things that I didn't even know I had a desire for. But most importantly, I realized that what the Lord had for me to do were not things I could do in my own strength, I had to have His anointing.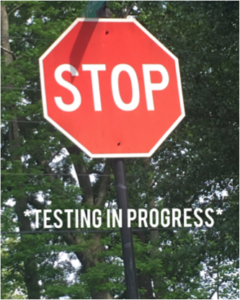 Although I know I will never be perfect walking in my anointing all of the time, I believe that I've mastered it enough to move on to the next thing; because everything we master, we are rewarded by another test; until the day of Christ Jesus. If we master controlling our anger, we get a greater test of our self control, if we master not worrying about our finances, we are tested by an unexpected financial issue. If we master our need to be accepted and approved by others, we are tested by not being invited to the biggest most influential event, yeah, that one that everyone you know is going to, and you weren't invited. If we master being humble, we are tested by being put in a position of great influence, that can cause others to idolize us, and for us to become arrogant and pompous, if we are not constantly washing ourselves in the Spirit. Test after test, makes us into the person God has ordained.
Think about it in these terms, just as we matriculate through college, we also matriculate in our Christian walk. As freshmen we graduate high school and for some it's the first time being away from home. Talk about freedom, suddenly no one is there to tell us what to do. We often exhibit childish behaviors and still rely heavily on our parents. Just as a new Christian relies heavily on discipleship.
Then we move on to our sophomore and junior years, where we are less dependent on others, are self-motivated to get our assignments done timely, and finally realize that we won't make it through college without studying. I compare this to the stage of Christianity where we start to seek God on our own. We read our bibles, pray more often and more effectively and begin to realize that our life is not our own.
Lastly, there's the senior year. A status where we've matured a lot and are even in the position to help others. We may be a tutor or a mentor to new students; just like when we begin to take on leadership positions in the church, guiding, encouraging and discipling. As such, this cycle continues throughout our lives regardless of our position.
We are being sanctified daily. We will never be complete. The Holy Spirit impresses on our heart behaviors we need to conform to, and as we master it through His strength, we move on to the next test, not forgetting to walk in our anointing.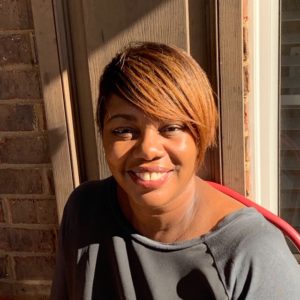 Angela Scott
CHM Contributor