Are you like most people when it comes to New Year's resolutions? I mean, do you make a resolution every year? When I was younger, I would go with my husband to a New Years' Eve party. We would watch all the festivities that were being aired on TV, and just before midnight we would do the countdown and watch the giant apple drop. Of course, this was the time for a kiss and to tell everyone our New Years' resolution. Other than the: "I resolve to lose 10 lbs", I can't really remember any other resolutions that I may have made.
Last year just after Christmas I received a text message from a friend with a link to a Bible App and a message asking if I'd like to join her and a group of ladies to do a daily devotion together for three days beginning on December 28, 2017. So, I downloaded the Bible App, You Version and began my 3-day venture of Choosing Each Day: God or Self. This devotional, shared with seven other women, changed my life and my relationship with God. And led to my New Year's resolution for 2018. Here's why.
First, it gave me accountability. Even though the other women may or may not have read the comments I wrote, they had the opportunity to. And, I could read their comments and share in my growth and new understanding of God.
Second, it provided me structure. I didn't have to flounder around and open my Bible and put a finger on scripture and wonder what God's Word had for me today.
Third, from the very first day it reminded me of God's promises and gave me a hunger to put Him first in my life. And, I literally put him first.
As soon as I woke up those three days leading up to New Year's Day 2018, I made myself a cup of coffee and went straight to my computer to meet with God. There were many lessons in those three days of devotionals, but what stood out to me was:
1) God has blessed me tremendously. He has provided for me. I didn't make this great family I have, He did. I didn't get that great career for myself, He did. I didn't protect myself from harm, He did. Joshua 24:1-15;
2) The Holy Spirit lives in my heart and that Spirit gives me power to overcome the flesh. As I chose to put Him first each morning leading up to the 2018 New Year, I began to see the power of the Holy Spirit in a new light. I chose to surrender my morning which led to brighter days. I chose to seek Him, which allowed me to look to the Spirit when challenges came my way. And, I was more aware of the flesh tendency than ever before. Romans 8:3-5; and
3) I need God's grace. I can choose to focus on myself or I can choose to focus on God. When I focus on myself, I often get discouraged. But when I focus on God I am at peace and I have hope. Lamentations 3:22-24.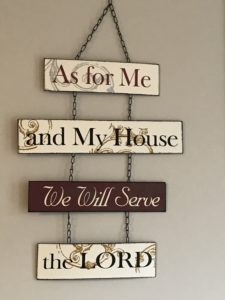 My re-awakening year was 2013. I had asked God into my heart as a teenager, but never developed a relationship with Him. Consequently, my life became filled with difficulties which were manifested in fear, bitterness and resentment. In 2013 I was tired of running and I surrendered my life to Him. Only then did I begin to grow in the knowledge of who God really is. I was like a tree taking root. I needed lots of watering, sunlight and nurturing to continue to grow and God provided all those things to me through my pastor, a great Sunday School class and a wonderful group of women who gather together in Bible Study.
He has taught me that His plan is so much better than my plan. And, when I choose to step aside and let Him write this book called my life it will continue to unfold into the masterpiece He intended from the beginning.
As for 2019, I will continue to seek and follow God. Will I fall down? Yes, but God will pick me back up. Will I give into the flesh? Yes, but God will remind me that there is power in the Holy Spirit to overcome the flesh. I am a work in progress and each day is a new day. I choose to start my day with God and put Him first. And, as Joshua said, "As for me and my house, we will serve The Lord."
Happy New Year Y'all!!!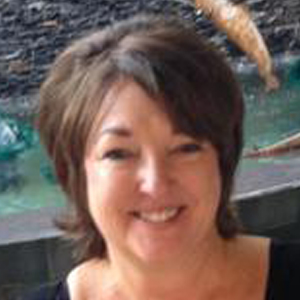 Annette Burrell
CHM Contributor