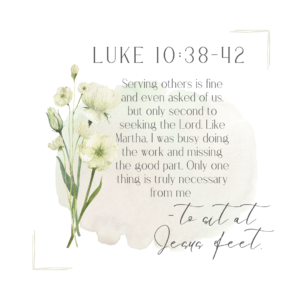 I plunged into my day feeling good, thinking it was going to be full of the Lord's work. It was my first day of a new service project within the church, plus I was helping for the first time to provide food for the regularly scheduled Wednesday night program. I was pumped! But then, a funny thing happened. My day didn't go as I had planned. First, my smoker wasn't working, which had pork butts sitting seasoned and raw on it, waiting to be cooked. Then, I arrive at the church for the service project, just to have no one show up to serve. I return home to continue troubleshooting my smoker, with a ticking clock, knowing I need to get this barbecue going or else it will not be ready in time. I'm at my wit's end, questioning my assignment and wondering if I understood it correctly. Was I not trying to serve God? Shouldn't all of this be going smoothly? In the midst of my frustration and on the brink of tears, fighting with this ridiculous piece of machinery, thinking the smoker is usually my husband's problem to figure out, not mine, God reminds me He wants relationship, not sacrifice (Hosea 6:6). I am immediately humbled, and grab my two-year-old's hands and tell him we need to pray. But before the words can even come out of my mouth, the smoker starts working! Hallelujah! I continue to pray anyways, confessing my attempt to do His work without Him, and acknowledging that these acts of service are intended to draw me closer to Him, not make me feel sufficient in my own strength. I also profusely thank Him for his provisions and for making the smoker work.During such times I am encouraged by James 1:2-4, "Consider it all joy, my brethren, when you encounter various trials, knowing that the testing of your faith produces endurance. And let endurance have its perfect result so that you may be perfect and complete, lacking in nothing."Serving others is fine and even asked of us, but only second to seeking the Lord. Like Martha, I was busy doin
g the work and missing the good part. Only one thing is truly necessary from me – to sit at Jesus' feet. (Luke 10:38-42)
In Exodus 19, Moses is asked by God to ascend the mountain and go back down three times, and a 4th trip is coming with Aaron. If this story I have shared reveals anything about me, I would have been questioning God all along the way, wondering if I had heard him right,
and missing the opportunity to have communion with Him during the trips up and down the mountain. Fortunately, this was not Moses' way, and he ultimately came down the mountain with the Ten Commandments.
God wants to do great things in our lives and use us in big ways, but we need not forget that our main assignment should be to keep Him first in our lives, trusting Him and drawing close to Him in all we say and do.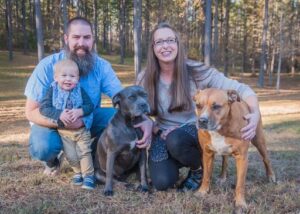 Laura Carter
CHM guest contributor