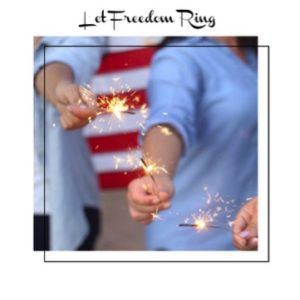 "Now the Lord is the Spirit and where the Spirit of the Lord is there is freedom. And we all, with unveiled face beholding the glory of the Lord, are being transformed into the same image from one degree of glory to another. For this comes from the Lord who is the Spirit."
2 Corinthians 3:17&18
We think of freedom as being able to do what we want, when we want. Real freedom is Jesus setting us free from slavery to sin. God hasn't given us the freedom to live in better circumstances, but the freedom to live outside of our circumstances, whatever they may be. Only Jesus can set us free from ourselves. The more we abide in Jesus, the more the Spirit of the Lord sets us free; and as we behold more of Jesus, we are transformed into His image. It's what we were originally created to be. Freedom is not breaking the mold, but getting back into the mold we were made for.
There isn't anything easy about this process of freedom. We live on a planet that has chosen sin, and the consequences are death for all of creation. The whole of creation feels the weight of sin. The beauty of these verses in 2 Corinthians is that as our outward self is wasting away, we have the freedom to be made new in our souls, to be rebuilt for heaven, which is what was originally intended for us.
We waste our freedom when we let Satan keep us in slavery to any kind of sin: anxiety, self-absorption, unbelief, lies, slothfulness, and many more that we don't always identify as a sin. "For freedom Christ has set us free; stand firm therefore, and do not submit again to a yoke of slavery", (Galatians 5:1). There is freedom in identifying these kinds of sin in us, but it is found in looking on Jesus. "But whoever looks intently into the perfect law that gives freedom, and continues in it–not forgetting what they have heard, but doing it–they will be blessed in what they do." (James 1:25 Italics mine) Jesus is the word and the word is the perfect law. It's that law that sets us free. There is so much power in the Word of God to break our bondage and it's found by taking God's word and gaining access to God's throne room through Jesus in prayer.
None of these verses have promised freedom from our circumstances, instead they promise freedom inside of them. What is hindering your freedom today? What are you shackled to that is slowing you down or holding you back? There is real freedom for you in Jesus. I am constantly being set free from anxiety. I say constantly because, at least for me, it's never been a one-time release from the habit of sin. It can be a grueling and every five minute turning from sin, but that ability to fight is still freedom.
As an American, I refuse to let soldiers die for my freedom in vain by forgetting their sacrifice for the freedoms we enjoy in this country, specifically freedom of religion, I also refuse to let Jesus death be forgotten in my daily life. Jesus didn't die so that we could coast through our time on earth. He died to set us free and give us purpose here. I refuse to let Satan lull me into submission to sin when Jesus precious blood is what bought my freedom.
Father, please keep us from apathy of the heart. Quicken our senses to the debilitation of sin. Let us better understand our limitations that masquerade as control. Help us be willing to fight sins and be transformed by your presence as these verses promise. Help us choose to set up the habit of prayer over the habit of anxiety, and give us energy for the long haul. It is for freedom that Christ has set us free, let us never lose sight of Him. In Jesus name, Amen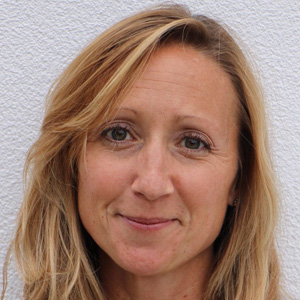 CHM Contributor, Lauren Mitchell