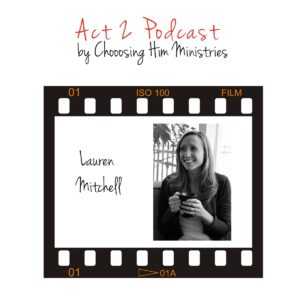 can be heard on any podcast platform!
Act 2 guest, Lauren Mitchell shares how God has shaped her motherhood journey through prayer and how she walks that out with her children. And as if that's not enough, she dives into how God used that journey to usher her into her next act – writing and speaking to women! You guys don't want to miss this encouraging podcast that shows how God is always working in our lives.
Want to connect with Lauren?
Bio: https://www.laurenmitchellwrites.com
Instagram: @laurenmitchellwrites