There is a dividing line in our lives, a before and an after.  When I was a young adult my 'before and after' was the death of my teenage brother.  As life moved forward my memories were neatly tucked on either side of that dividing line. As I have aged other major events have taken its place, such as marriage, kids, relocations. As a matter of fact up until 3 weeks ago my dividing line was still our move to Texas and back 7 years ago.
This morning I realized that the entire world now has the same dividing line. The before is all the same, 'before COVID-19'.  I'm curious what the 'after' will be on a global scale, as well as on a personal level. I'm anxious to see how God is going to bring change to the nations.  I already see changes taking place on a personal level.  It seems there has been a reset on what's important and what we can let go of.  God has been reminding me in the stillness of my morning devotions that He is STILL in control even in what seems like worldwide chaos.  He is calling His people to deeper devotion.
As my thoughts drift in and out of the worldly concerns I can feel the Holy Spirit tugging on the edges of my heart pulling me back into the safety of the Light of His presence.
Romans 12:2, "Do not conform to the pattern of this world, but be transformed by the renewing of your mind. 
Then you will be able to test and approve what God's will is—His good, pleasing and perfect will." (NIV)
When we take the time to be in His Word, spend time in prayer and be still in His presence, He will transform our hearts and we will see the world in a different light.
What is God calling you to do in your temporary new normal? Who is He laying on your heart to reach out to, or to pray for? He will reveal these things as we sit quietly before Him.  I'm praying that God will speak loud and clear as to how He wants to use us and that He will guide us to our new 'after'. In the mean time He has given us plenty of time to grow deeper still.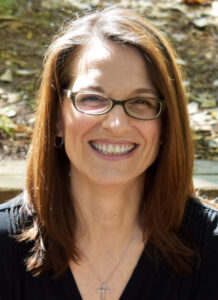 Stacey Daley
CHM Contributor