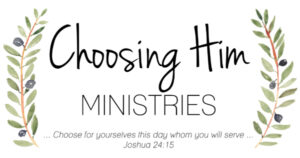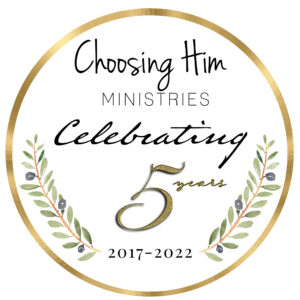 It's hard to believe another year has come and passed. This year has been full of hard work, perseverance, waiting, thanksgiving, and most of all, excitement. We have been in operation since 2014, but this year marks our fifth anniversary of becoming an official non-profit with 501c3 status – which means you get a tax deduction for financially supporting CHM. Thank you for joining us at the celebration. It was a special night and a great motivator for our team as we saw the big puzzle of what all God has called us to do. Our team worked diligently to provide a beautiful evening for us all. Many thanks to Darlene Burnette, Jenni Peters, and Sophia Holmes for all their months of work in preparing for the evening. The celebration dinner was a time to remember all God has done for and through our ministry. God's faithfulness has been extremely prevalent in our personal lives and during life-altering events for our team. Looking back is important because it reminds us that God was there, is here now, and will be there tomorrow.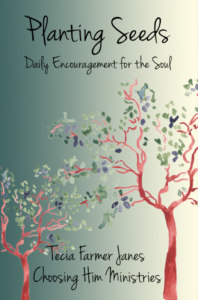 Planting Seeds Devotional is a collaborative devotional written by our Choosing Him team, including Andra Pape, Kristie Washington, Stacey Daley, Angela Scott, and Elizabeth Melville. In 2014, I left an expensive, elite writing conference with a desire to build an inexpensive (free when we can) ministry to provide a platform for everyday women to write by empowering and equipping them with their calling. This is a dream come true for me, and I could not be more excited to have these ladies as partners. These incredible godly women have shared their wisdom and insights from their personal walk with the Lord. You can purchase this on our website at choosinghimministries.org or on Amazon.com
Our writing ministry is growing, and we are accepting applications for blogging articles. We would love to hear from you if you have an interest or gift in this area. You can email us at [email protected].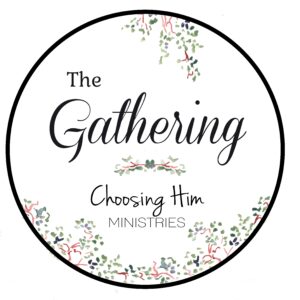 The Gathering 2022 was held at Southwest Christian Church in October. Our theme this year was God's Will, God's Way, and God's Timing. Angela Scott shared her testimony about God's faithfulness in a complicated relationship and how He restored her. Dana Smith led us in worship, and I spoke on our theme. This coming year we have partnered with Southwest Christian, Legacy Christian, and Peachtree City Christian to bring The Gathering to each of them. It's a great way to bring our three churches together, but because we rotate churches, it's a meaningful way to bring the community into each church and get them involved. We would love to discuss partnering with your church in 2023.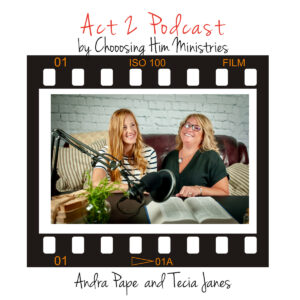 The launch of Act 2 Podcast by Choosing Him with Tecia Janes and Andra Pape has been an absolute blast. We have had some incredible people who have shared their stories of how God has intersected their lives and given them a second act. Every Wednesday, a new episode launches, and you can listen to the podcast on your favorite podcast platform. The podcast is a place where life stories are told, encouragement is shared, and hope is found. Each week you will hear someone share how God has walked with them into their next Act – Act 2! If you are interested in sharing your God story, please get in touch with us at [email protected]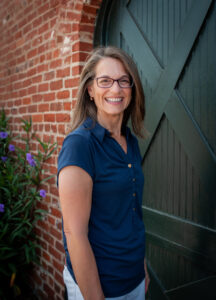 We want to thank Stacey Daley for her commitment and work with CHM over the past three years. Stacey has been integral to keeping us running smoothly, handling the bookkeeping while developing our prayer ministry. If you have subscribed to our website and received personal prayers, Stacey wrote each one. Unfortunately, Stacey has had to transition to a full-time job and we will miss her tremendously. However, we are thankful for all her work to move us forward and grow CHM. 
As more opportunities come our way, we need more volunteers. We are currently looking for several positions, including social media, and Marketing, and adding to our prayer team both as prayer partners and as writers. If you are interested, please email me at [email protected] for more information.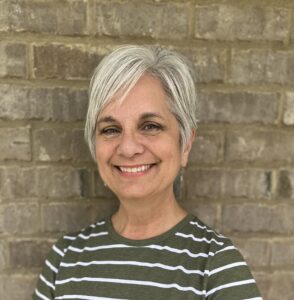 We would like to welcome Julie McCoy to our team! Julie is stepping up to write our prayers and develop a writing team. If you are interested in being a part of this team, you can submit sample writings to [email protected]
Thank you for partnering with us this year. It may have been a sacrifice for you to support us financially, so please know we are grateful. We will be good stewards of your gifts as we connect women with Jesus, God's Word, and each other. We gratefully appreciate those who continue to pray for us and with us. Your emails, text, and messages give us strength each day. We pray God will bless and keep you, and may His face shine upon you.
Choosing Him, 
Tecia Janes
Founder, Executive Director
________________________________________________________________________