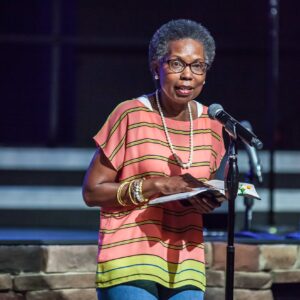 Meet Daphne Stephens!!
"I  am very passionate about the word of God, intercessory prayer, serving others, educating children, making disciples, being Justin, Joseph, Joshua (my three sons; 32, 29, 23) and my students biggest cheerleader!I was born and raised in Miami, Florida; moved to Atlanta at the age of 19; married at the age of 28; had my first son at the age of 31 – all without knowing Jesus personally and intimately as my Lord and Savior.
I am truly thankful for God's mercy and amazing grace!
One month after my first son was born, Jesus became my Lord, Savior, redeemer, deliverer and healer.  I knew to be a wife, mother, and an educator – I needed Jesus!
I graduated from Atlanta Christian College (Point University) in 1995 when I was 37 years young; all glory, honor and praise to Almighty God!
I presently attend and serve at GO Church (South Metro Ministries, Peachtree City Church of God).  My youngest son, Joshua and I are also presently co-leading a co-ed young adult small group (ages 18-25) on Sunday evenings in the midst of a pandemic.
We are walking by faith and not by sight!"
Thank you Daphne for sharing your love for God with us and everyone you meet!