"And we know that in all things God works for the good of those who love Him." Romans 8:28 (NIV)
This verse is familiar to many. It gives us hope in difficult times; it is a comfort when we don't know what is coming next. But to fully grasp its message, we need to look at what Scripture says about what is "good."
Three years ago, my son stopped a man trying to enter a bar with the intention of "shooting the place up." The shooter never got inside, but he instead shot my son seven times. By God's power and protection, Ben survived (never underestimate the power of praying for God's protection for your children).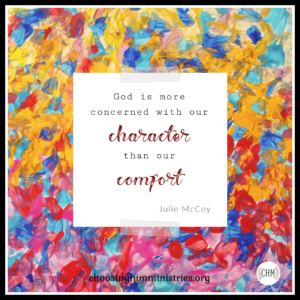 When I was being interviewed outside the hospital by a news reporter, he asked if there was anything else I would like to tell people about the incident. I told him that I knew God would bring GOOD out of it. Of course, the shooting itself was not good at all…but God has promised us that in ALL things, He works for our good.
Here's what I have learned about that.  My definition of "good" is not the same as God's.
When we look at Romans 8:28 in context with 8:29, we see that God defines "good" as anything that helps us become more like Christ. My selfish definition of "good" is anything that helps me become more comfortable. But God is more concerned with our character than our comfort. He views our circumstances in light of eternity: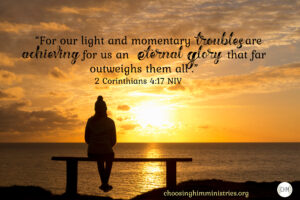 "For our light and momentary troubles are achieving for us an eternal glory that far outweighs them all." 2 Corinthians 4:17.
 I have learned to trust that God is good. Always. He sees and knows far more than I ever could. And His love will never fail me.
 "Oh, give thanks to the Lord, for He is good, for His steadfast love endures forever." Psalm 107:1
I wish I could say that I have seen the good that God is bringing from that night. I can't. Not yet. But I have learned that when God promises to work in ALL things, that is exactly what He means. Even when I don't like those things, even when I don't see what He is doing,
I can know that He is working.
Because He says so.
Because He is good.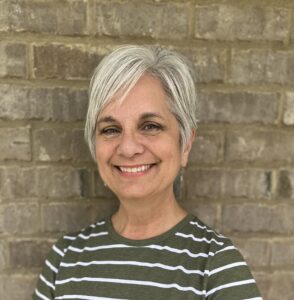 Julie McCoy
CHM Contributor