I would personally like to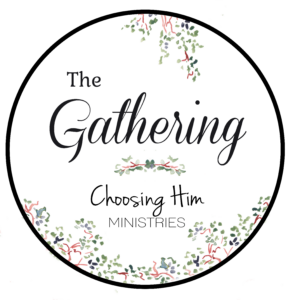 invite you to The Gathering by Choosing Him Ministries! This is happening Thursday, October 14th at 7:00 pm. The host church is Southwest Christian Church in Newnan.
This is an amazing time of worship, led by Dana Smith, a time of testimony by Elizabeth Melville and a time of teaching by me!
Elizabeth's story is one that will touch your heart as you see God through out the details of her and her son's transplant story. I don't want you to you miss this important time to come together (finally!!)  and collectively worship together.
Doors open at 6:30! Come and bring a friend or bring your women's ministry group and see if this is something you would like to bring to your church!
For more information, you can contact Stacey at [email protected]
It is free to come, but please register at https://www.eventbrite.com/e/the-gathering-tickets-166062650859
Hope to see you there!   Tecia