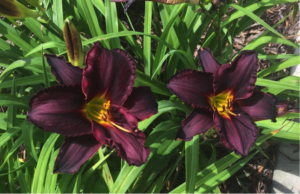 Change…nobody really likes it. Sure it can be exciting, but the unknown is always that…unknown. It's scary because we can't see what is coming, which requires trust. That's why God allows us to experience it. We aren't trusting when we can see, when we know the outcome. God has to get us to a place where our vision is limited and we need to seek Him to build faith in us. When we don't perceive our need, we don't recognize the moving of His hand. Becoming aware of His ever-present help reboots thankfulness. I rarely appreciate things in their season, it takes a change of season for me to see clearly. With the change comes perspective, and that perspective helps me cherish the gifts of a season. It takes the first of the falling leaves and cool breeze, the first snowflake, or the last day lily of summer for me to get that perspective. I have been known to cry over the last day lily (my nine-year old son is rolling his eyes at me somewhere and I hear his voice, "Mom, are you crying over flowers?"). They are so beautiful and beauty always gets me. Day lilies are so appropriately named; each flower only lasts one day. This speaks to my soul about cherishing my moments. I am forever bringing the flowers inside because I secretly hope that if I dote on them, they will last just a little longer.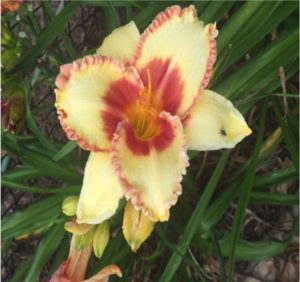 We can't fight the change of seasons. If we spend too long lamenting the last season, we miss the newness of our current season. If I only look back, I don't know what I am missing right in front of me. God may be using the change of season to answer a prayer in a way I haven't imagined, and I don't want to be whining about my loss when He brings His abundance. We are called to have Hope. It's okay to grieve the end of a season, for a time, and it's always good to be honest with God because He has compassion on us, and He always takes time to sit with us. We also need to make sure we are listening and obedient when He says, "okay enough, now it's time to get up and walk".
One of the things that changes in my life that I always seem to grieve most is people. We have moved, we have had our best friends move, we have switched churches and started over. I love starting new bible studies with a fresh group of women that I haven't spoken to yet, haven't gotten to love on yet, but every time I get a new group, I find a little of my heart longing for the first group of women I got to teach. We met in my friend Fawn's home and we shared our families and our struggles for years on years. It was a beautiful season, but we can't go back. It would be going backward, and God always calls us forward. God gives us people to love in certain seasons and people to love us in seasons. They are in seasons so that we appreciate them, and so that we are prepared for them, one season often builds upon another. There are seasons of growth, planting, harvest and rest. God designed our life here in seasons with a purpose. If we don't choose to embrace it, we miss so much, and we often loose time actually fighting the hand of God. When I refuse the change of season, I'm actually making an idol out of my previous season. I don't want anything above God in my heart. So many times I seek the gift instead of the Giver. I want to recognize when I am doing this. Because I want the Giver, I will give up everything else for Him. He alone holds my days, and He is good. He gives the best, His best…always.
Ecclesiastes 3 assures us that there is a time for every purpose under heaven. Our time is given purpose when we yield to God's timing. What season is God leading you out of? What season is He leading you into? What might you need to let go of so that you can walk out in all that God is planning for your next season?
"But my righteous one shall live by faith, and if he shrinks back, my soul has no pleasure in him. But we are not of those who shrink back and are destroyed, but of those who have faith and preserve their souls."    Hebrews 10:38&39
I'm not shrinking back, my faith is going to lead me forward and bring God the pleasure of my confidence in Him. I'm going to love the people God has given me in this season with everything I've got, and I am going to choose to see and appreciate the adventure of God moving. I'm going to let it reboot thankfulness in me as it opens my eyes to God's provision.
Father, open my hands to receive what you are giving me right now. Open my heart to release what needs released. When I look back, let it only bring me joy and hope of heaven where all our seasons will meet in perfection.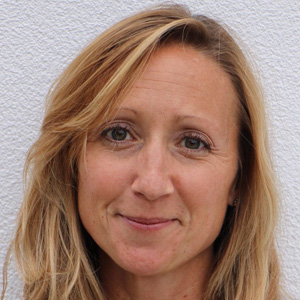 CHM Contributor, Lauren Mitchell