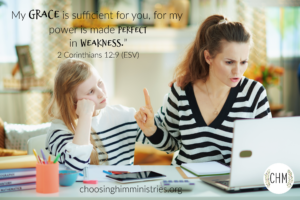 You may be in a season that you have prepared for, you have felt called to homeschool and you are ready. Or you may be in a season (covid season) where you feel it's your only option. Either way, teaching your own children can be a challenge, whether it's teaching them to cook, to clean, to play uno (-by the rules-) or school work.
We all seem to be in unchartered territory.
Let me first throw out a disclaimer, I have never homeschooled my own children.  But I did work for almost ten years in a private school as both a teacher and an Administrator that served a lot of home-schooled kids and their parents.  The one thing I learned the most and taught the most was GRACE.
The kids will not remember the workload, they will not remember the facts of every subject, but they will remember the relationships along the way. These relationships, (you) are what give them confidence, assurance that everything is going to be ok. These relationships tell them they matter and are important.
So, give them GRACE. Give yourself GRACE. The intentional time spent builds character that will last far beyond their schoolwork.  Take breaks, remember to smile and incorporate one thing into your day that will make an eternal difference for you both.
8 Three times I pleaded with the Lord about this, that it should leave me.9 But he said to me, "My grace is sufficient for you, for my power is made perfect in weakness." Therefore, I will boast all the more gladly of my weaknesses, so that the power of Christ may rest upon me.  
2 Corinthians 12:8-9 (ESV)
Lord, I am in over my head right now, but I know You are not. What the world may see as a burden, is an opportunity in Your economy. It is a way to show my child Your grace and Your love through my words and my actions. Help me to remember the grace You have shown me, so that I may allow it to flow through me.    In Jesus name, Amen.
To read further: Ephesians 4:7, Ephesians 2: 8-9, Hebrews 4:16, 2 Corinthians 8:7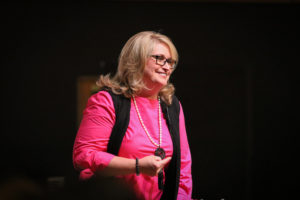 Tecia Janes
CHM Founder