It started as one request. Could I replace the living room curtains in the church mission house? Before answering I needed to voice my concern over the need to replace everything in the entire house, not just the living room curtains. It was like walking into the '80s – green and burgundy sofa and all. I remembered the master bedroom being the nicest part of the house, but even that room needed some attention.
After pleading my case to at least allow me to replace everything in the living room, I was given a small budget that might have been enough to buy two side chairs. One of my friends said, "Just work your magic. It'll work out." It was going to take much more than magic to make this living room look current.
I prayed, "God help me."  I'm not sure if I was really praying or if I was just talking out loud, but He heard me. I started looking on Yard Sale and Marketplace sites for sofas and chairs. An accent chair caught my eye, but it was $200—almost half of my budget—so I moved on. The chair popped up a few more times and I decided to inquire about it. I checked the box "Is it still available". The response was yes. I messaged the seller if she would take $100 and I told her it was for a mission house. She replied yes.
The next morning just before getting in my friend's van to go pick up the chair, the lady messaged me that she and her husband had just agreed that God was prompting them to donate the chair. She shared a link to her daily devotional, and it was all about giving and generosity.
2 Corinthians 9:11 (NIV) says, "You will be enriched in every way so that you can be generous on every occasion, and through us your generosity will result in thanksgiving to God."
You better believe I thanked God right then and there. Then I prayed (for real) to God to provide the rest of the living room. The second item was a sofa. Exact same story. Seller was asking $200. I asked if they would take $100 because it was for a mission house and I was on a limited budget. They agreed to take $100.
I got a message as I was getting in the van to pick it up. The message said the husband and wife agreed they just needed to donate the sofa. Can I shout, "Thank you Jesus?"
I told this story in my Bible Study class and as soon as I sat down, I received a text from one of the women in class. The text was something like, "I'm redoing my master bedroom. You can have this bed if you want." The picture attached was the most elegant bed. She then emphasized, "The bed, bedding, and curtains. She even paid to have it delivered and set up and bought curtain rods for us.
I added two people to form a team, and we were all frustrated when the pandemic hit. We were encouraged to remain in our homes, but we felt like God was telling us to keep going so we did. Word got out what we were doing, and I began receiving checks in the mail and deposits into my PayPal account. We would purchase something, then be down to no money and another check would show up. We needed wall art and lamps and people started calling and texting to see if we needed any pictures or lamps.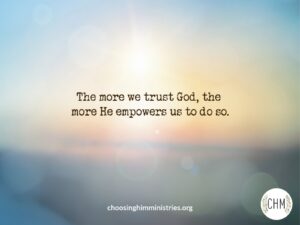 I had an idea to display items for the Countries that our church supports in missions. So, I was looking for a ladder shelf to make this idea a reality. We were down to $25 in the budget and my sister saw a shelving unit in her area. It was listed for $50. Ouch. She asked the lady if she would take less. Her bottom price was $40. When my sister went to pick up the shelf, she began to tell the seller the story of God's provision for the mission house. This struck up a 2-hour conversation and after Kim loaded the ladder into her van to leave the woman said, "I'm going to let you have the shelf for $20."
Now I'm going to yell, "Hallelujah, praise the Lord!"
Virtually everything in this house has been replaced with never ending donations, and the very last thing that was done was the living room window treatments.
Malachi 3:10 (NIV) says, "Bring the whole tithe into the storehouse, that there may be food in my house. Test me in this," says the Lord Almighty, "and see if I will not throw open the floodgates of heaven and pour out so much blessing that there will not be room enough to store it."
I am in awe of how BIG God is. In the midst of the storm He brought a ray of sunshine. In the middle of a pandemic He brought hope. Jesus had nowhere to lay His head and many missionaries have given up everything to go and share the gospel. I thank God for providing a beautiful sanctuary for the least of his servants.
Blessings y'all!!!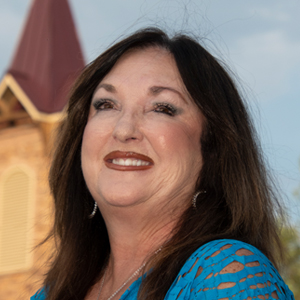 Annette Burrell
CHM Contributor